Location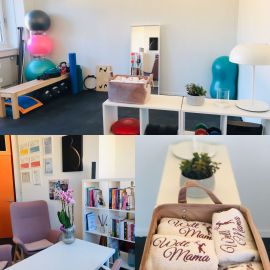 Working out at home
For clients that prefer to work out in the comfort of their own homes whether prenatal or postnatal, Well Mama will conveniently come to you with state-of-the-art equipment for a personalised and effective one-on-one session.
Well Mama's Personal Training Room
Well Mama Personal Training and Coaching room is located on Bönirainstrasse 12, 8800 Thalwil.

Parking: there is limited parking directly in front of the building ( two visitor parking spots only), but there is plenty of parking at the COOP Bau & Hobby, which is just two minutes away.

Train/Bus: if coming by public transport, your closest train station would be Thalwil Bahnhof. From there, the Bus 142 (Direction Thalwil, Böni) will drop you off 3min away (146m) from Well Mama's location. The bus runs every 30min.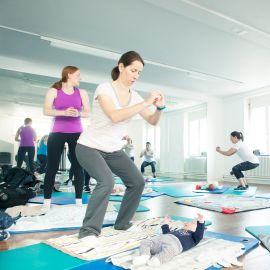 Other locations
If you prefer to workout in a gym environment with access to large equipment, we are happy to workout with you at your local or work gym. Please note that additional fitness centre's admittance fees are not included the in the programme's fees.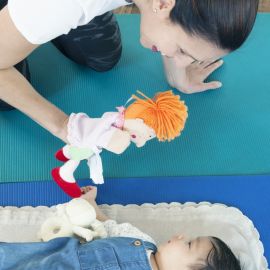 Training with friends
Working out with friends can have many benefits, particularly if you're sharing a life changing situation such as pregnancy or caring for a baby. One-on-two or one-on-three sessions are available outdoors or indoors as long as the necessary physical space is available. This will allow you not only to share the costs, but also the positive benefits that working out with friends offer, including added motivation and support.